Mobile
OPHTHALMIC
Vehicle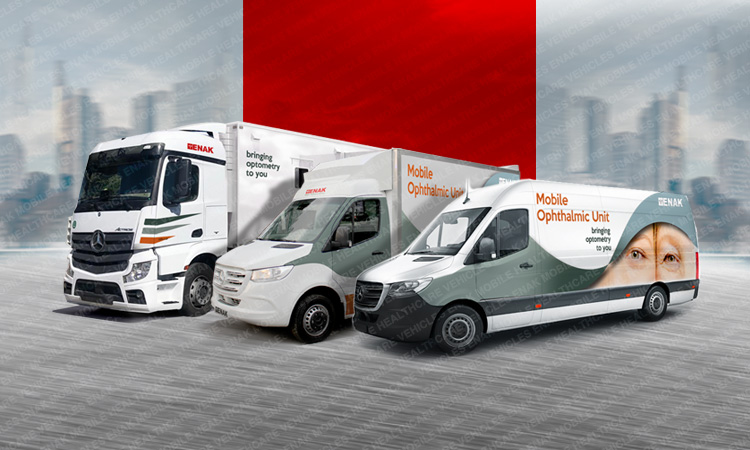 This Mobile Ophthalmology Vehicle provides a mobile eye care solution for outpatient and patient outreach treatments such as the: examination of the health of the eyes and its related structures; 2) examination of patient's vision, visual systems, and vision information processing; and 3) treatment the patients to improve their twent- twenty vision. And helps people improve distance vision.
It also provides the ophthalmologist or optometrist a conditioned, safe, and clean clinic to deal with the anatomy, physiology and diseases of the eye.
Mobile Ophthalmology Clinic can consist of 3 rooms such as:
Ophthalmology Examination Room
Ophthalmology Screening Room
Waiting Room/Reception Area, and Wc.
This mobile clinic can be set up and fully operational easily.
Catalog
You can find detailed information about the vehicle in the catalogue.
Video
You can get more interior design and features of the vehicle in the video.