C Type Ambulance is designed for transporting advanced treatment and monitoring the high -risk patients.It is equipped with top level defibrillator and ventilator,volumetric infusion and syringe pumps and can be added medical equipment materials and extra equipments according to customer needs.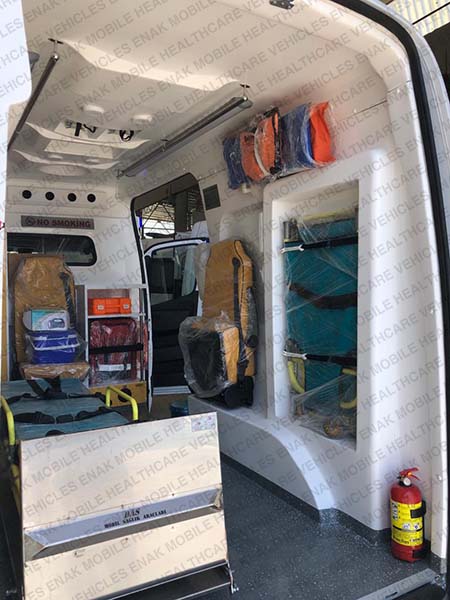 The Equipment List of Enak A Type Ambulance
STRETCHER GROUPS
INTERIOR
MEDICAL EQUIPMENTS
PRE-MEDICINE CABINET
DISPOSIBLE MATERIALS
SITTING GROUPS
FLOORING
INTERIOR FINISHES
OTHER MATERIALS
Catalog
You can find detailed information about the vehicle in the catalogue.
Video
You can get more interior design and features of the vehicle in the video.