Mobile
Laboratory
Vehicle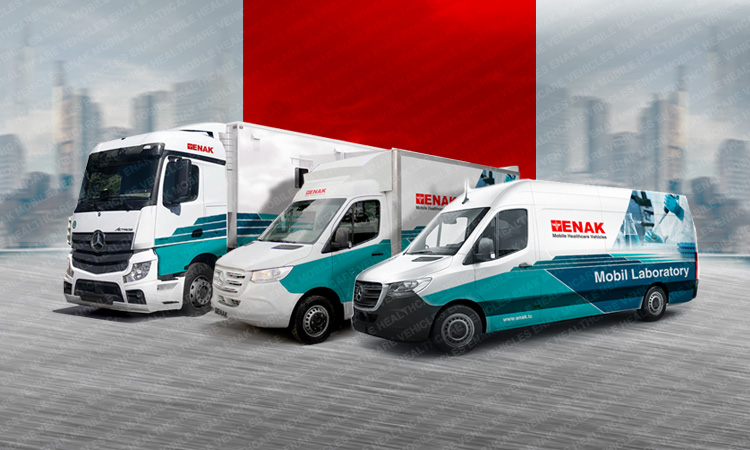 Mobile Laboratory Vehicle is composed of a specific material that is resistant to varying concentrations of acid and chemical compounds and is readily cleaned with cleaners like alcohol and detergent.
Throughout the right places in the rooms, there are foamboard cabinets, tables, and drawers. There is a separate heating and cooling system from the car. An antibacterial, waterproof pvc covering covers the entire vehicle floor. When the car is parked, a hydraulic, automatic balancing and repairing system kicks in.
Accessories and a sink system are present.
Pure water device, blood counter, urine analyzer, incubator, centrifuge, microscope, chiller, various laboratory supplies, patient examination table, and equipment are all present in the laboratory.
What is the Function of Mobile Laboratory?
The mobile laboratory provides a variety of on-site services, traveling to places where outbreaks can occur, serving as agricultural testing labs, training classrooms, and even archeology labs. Depending on the specific goal, mobile laboratories are equipped with equipment and technology for a variety of specific requirements
Mobile labs provide specific healthcare services such as:
Anthropometry assessments
Blood chemistry measurements
Condition assessments such as wearing a mask and pulmonary function testing
Repair highly specialized equipment such as prostheses
Mental health screenings
Nutritional analysis, often including macro and micronutrient analysis, obesity and diabetes prevention programs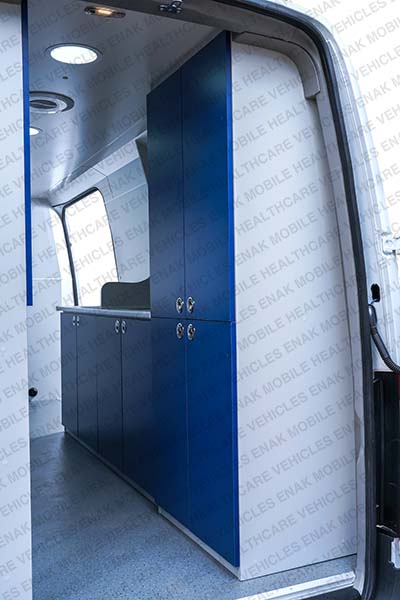 The Equipment List of Enak MOBILE LABORATORY VEHICLE
STRETCHER GROUPS
INTERIOR
MEDICAL EQUIPMENTS
PRE-MEDICINE CABINET
DISPOSIBLE MATERIALS
SITTING GROUPS
MEDICAL BAGS
FLOORING
OXYGEN AND VACUUM SYSTEM
INTERIOR FINISHES
PORTABLE OXYGEN UNIT
OTHER MATERIALS
ELECTRICAL SYSTEM
Catalog
You can find detailed information about the vehicle in the catalogue.
Video
You can get more interior design and features of the vehicle in the video.